It's a Friday long awaited. Today was my last official day at Cheezburger.com and I already feel lighter.
What shall I do with my lightened self? Oh the possibilities! It will have to start with a quiet weekend at home. Lennon is battling an ear infection, our bathrooms are in need of deep clean, and I have about 300 unfinished projects begging for attention.
I am SO craving pink at the moment ... everything I have needs to be pink right now. I want it everywhere, color moods are so crazy and dangerous. Here's some fab pink rooms for your enjoyment and my mental health.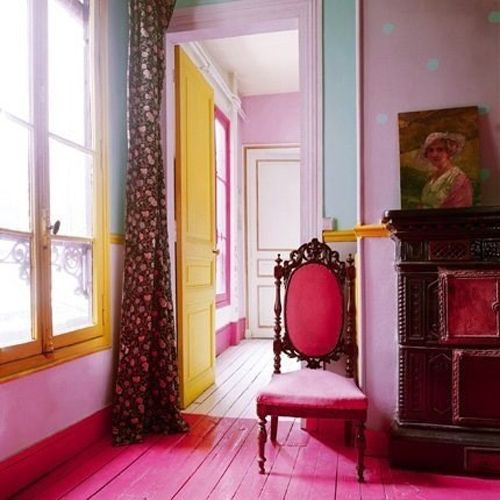 Are you convinced that you're entire house needs to be pink yet? I am.
Something will be pink before the weekend is up. Stay tuned
xo, chelsea